Description
Travel in style with this striped travel bag. it's just what you need for a weekend trip away to relax and reset. Comes in 4 colors.
Purchase for yourself or as a gift to someone special.
Purchase 2 or more and save up to 45% off!
Happy Travels!
Color: black stripes, blue stripes
Style: portable, single shoulder, diagonal
Fabric: Canvas
Structure: front bag, ID bag, mobile phone bag, zipper wall bag, capacity bag
Size: length 48CM, thickness 23CM, height 27CM, handle 23CM
Shoulder strap: up to 130CM, adjustable
Capacity: Can fit 7 sets of summer clothes or 4 sets of autumn clothes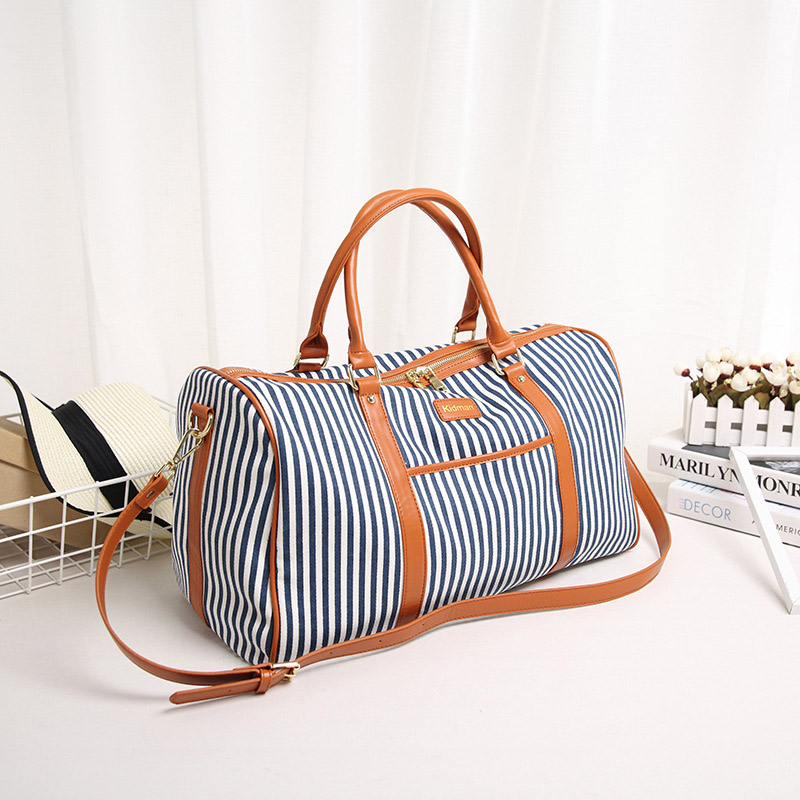 Kemi's Classy Boutique (kclassyboutique) is offering monthly subscription on many of our unique and top selling handbags.
Our handbags are unique and top quality. We choose the bag every month and you get beautiful bags that can accentuate any outfit. We strive not to disappoint and give you our best.
We will ship out your products 2 – 3 weeks prior month to make sure your product gets to you on time (ex. March orders will be shipped out between February 15 – 20 to make sure your orders are received within March).